I find Shailene Woodley fascinating to listen to in interviews, as she's so cool, completely herself and has a very unique way of looking at the world.
She also seems to live her life not particularly worrying about what people think of her, which in turn causes her to be incredibly honest. Case in point Shailene Woodley on what makes her nervous.
Being on the red carpet in a dress and high heels, and doing interviews.
And, when asked if she's not used to being on a red carpet, Shailene candidly replies, "I think if you get used to it, something might be wrong with you. You can't get used to that. There's nothing normal about having 500 people screaming your name."
Watch what else Shailene Woodley has to tell Filmweb Norway about her new movie 'Insurgent', and how important it is to be yourself, as well as her fascination with the Norwegian delicacy of a boiled sheep's head.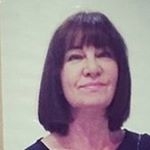 Latest posts by Michelle Topham
(see all)