What Remains of Edith Finch free from January 10th to the 25th
If you love having an extensive library of video games, it looks like it will be well worth signing up for the newly launched Epic Games Store. You may also want to do it sooner rather than later.
That is because the company will be giving away a free game every two weeks throughout all of 2019, with the next free game just announced being the popular first-person adventure game What Remains of Edith Finch.
Developed by Giant Sparrow, What Remains of Edith Finch will be free on the Epic Games Store from January 10th to the 25th.
All you need to do to get it is to create an account (if you don't already have one), download the launcher and then put the game in your shopping cart.
When you get to the checkout, it will be added to your game library.
This third free game follows on from Subnautica and Super Meat Boy, the first two free games on the platform.
Games that are probably already in your Epic Games Store library if you were smart and signed up as soon as the video game platform launched last month.
If not, sign up now, as you can still grab Super Meat Boy through January 9th.
And, just in case you are one of those people that loves to check out a game first, even if it is free, watch the release trailer for What Remains of Edith Finch below.
You can sign up for the Epic Games Store here.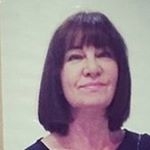 Latest posts by Michelle Topham
(see all)