Real-time strategy game franchise The Settlers is getting another title in the series in March.
Called The Settlers (again), the game is the first of a so-called 'reboot' for the franchise and was originally supposed to come out in 2019.
After disappearing from the game scene for a while, The Settlers was finally announced for release in 2022, with a closed beta going live tomorrow (January 20th) at 5 am Pacific Time.
In preparation for the beta, Ubisoft released a 'The Settlers: The Vision Behind The Game' video yesterday that goes over what you can expect in The Settlers 2022 when you fire up the game.
Features of The Settlers 2022
While the basic game is the same as in previous games in the franchise — you build up your economy, then your city, then build an army to both defend against invaders and wage war yourself — this time The Settlers 2022 also has three different game modes — single-player, multi-player and an onslaught mode.
The latter is the most interesting, as it will give strong players unique challenges they will not have had to face in previous Settlers games.
The player will play through as the Elari during the campaign segment of The Settlers 2022, but there are three factions to choose from when playing in the skirmish mode.
Each faction has strengths, but none have disadvantages as the developer has made sure each faction is well-balanced against the others. That way players will never get stuck playing a faction that is obviously disadvantage against its opponent from the get-go.
While The Settlers 2022 is similar to the original games in one respect, it also features additions like the engineer unit class, and landmarks.
Landmarks look especially interesting as, once discovered, they allow players to take them over, complete their requirements and then gain rewards. Thus, helping the player advance their settlement even further. There are also many of them to find.
As for the way The Settlers 2022 looks, the video shows a gorgeous looking game set in a huge and beautifully designed fantasy world with many wonderful places to explore.
Watch the just-released The Settlers: The Vision Behind The Game' video for more information about what to expect in The Settlers 2022, and to see just how beautiful it looks.
The game itself is out on PC on March 17th.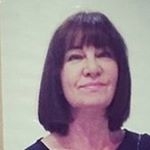 Latest posts by Michelle Topham
(see all)