What was Frank Ocean's set list at Denmark's NorthSide Festival?
Hip Hop singer songwriter Frank Ocean gave his first live performance in over three years last night at the Northside Festival in Denmark.
And seeing he hasn't been anywhere near a stage in all that time, my first question when I heard about his appearance was 'What was Frank Ocean's setlist at the Northside Festival in Denmark?" because, come on, after being MIA for so long, he had to have had some never before performed live material on it. And, yep, he did. A lot of it.
Tracks Ocean performed at NorthSide Festival include 'Ivy', 'Nikes' and 'Pretty Sweet', all songs from his Blond and Endless albums released in 2016. He also gave his first ever live performances of 'Lens', 'Biking (Solo)', 'In Here Somewhere', 'Good Guy' and 'Futura Free' among others.
Frank Ocean's full set list from NorthSide festival is below and, with 19 songs on there and 16 of them being performed live for the first time, if you were at the concert you must have had a pretty stellar time.
Pretty Sweet

Solo

Chanel

Lens

Biking (Solo)

In Here Somewhere

Comme Des Garcons

Good Guy

Self Control

Wither

Close to You/Never Can Say Goodbye

Higgs

Ivy

Thinkin' Bout You

Nights

Pink + White

Pyramids

Futura Free

Nikes
And, if you missed it, and want to make sure you don't miss anymore of Ocean's upcoming concerts, he will be performing at Manchester's Parklife Festival this weekend, followed by an appearance at Lovebox 2017 in London on July 14th and 15th.
You can get the full list of all of his upcoming appearances on Songkick.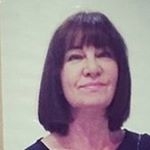 Latest posts by Michelle Topham
(see all)