What was the worst job Melissa McCarthy ever had?
Melissa McCarthy was on the The Tonight Show starring Jimmy Fallon this week where, in a short video shot backstage, she talked about the worst job she had ever had.
Turns out, Melissa McCarthy's worst job was shucking oysters at a restaurant in Boulder, Colorado. A job that lasted just one day before she quit.
Watch Melissa McCarthy talking about her worst job on Jimmy Fallon and then do read the comments on the YouTube page. They're just a love-fest of people saying how much they love Melissa McCarthy and how beautiful she looks.
And, yes, Melissa McCarthy has a much slimmer look right now. And, yes, she is beautiful.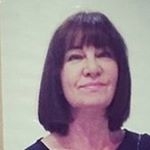 Latest posts by Michelle Topham
(see all)