Is the first ever The Yogscast video as cringe-worthy as you might think?
I love checking out the first videos my favorite YouTube gamers produced, as it is amazing to see how most of them have changed their styles, changed their looks, changed the games they played and, of course, improved – in some cases, drastically.
One YouTube channel I had completely forgotten to look at, however, for their first video was The Yogscast. So, this weekend I hit YouTube in search of what was the first ever The Yogscast video. A five-second search later, and here it is.
The first ever The Yogscast video is……
Published on July 19th, 2009 it was The Yogscast's Warcraft : How To: Kalecgos – a seven minute video of the killing of Kalecgos, the first boss of Sunwell Plateau with commentary by Simon, Xephos (aka Lewis) and Mearis.
What is funny about the first video is Simon sounds just the same as he does now.
The other two? Much more low-key and, actually, a bit bland.
Even funnier?
The first ever comment on the first ever The Yogscast video. From some dufus called 'Aragean' who simply asks 'Who are you?'. Bet he wishes he hadn't asked that now.
As for Mearis, who at the time was Guild Master of Ye Olde Goone Squad, he didn't last long with The Yogscast.
Apparently, Lewis and Simon got pissed off at the way Mearis was running the guild and, yep, bye bye, Mearis.
Check out The Yogscast's first ever video below. Pretty cringe-worthy, as you might expect, and nowhere near at the level of their incredibly professional videos now.
Nice to see a piece of history, though, and to feel so proud of how far those two lads have gone.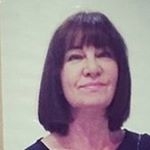 Latest posts by Michelle Topham
(see all)