What will Prince William and wife Katherine call their new baby?
People are getting excited in the UK as the birth of the first baby of Prince William and his wife, the former Katherine Middleton, is likely to happen very soon. What many seem to be very excited about, however, is the answer to this question — what will Prince William and Katherine call their new baby? A traditional royal name, or something a little more modern?
In fact, so excited are some of them, they're even laying bets on royal baby names at bookmakers Ladbrokes, who say so far 96 royal baby names have been mentioned and bet on.
The most popular name for Prince William and Katherine's baby, at least as far as betting goes, is Alexandra if the baby is a girl. If it's a boy, people feel the royal couple may very well name the child George, while other bookmakers say James is topping their list.
Royal family names may also be chosen
Of course, there is also the possibility of a boy being called Philip, after Prince William's grandfather the Duke of Edinburgh, or John after his maternal grandfather the Earl Spencer.
Diana too is a possibility, although if Prince William did want his first child to be named after his late mother, it's likely Diana would be chosen as a middle name and not the first.
Other possible names for a girl include Victoria, Elizabeth and Alice — all good royal names — and, for a boy, Louis, Richard and John.
Prince William and Katherine's baby — third in line to the throne
Whichever name Prince William and Katherine choose, one thing is for sure, it will be a name fit for a king or queen as, from birth, this baby will immediately end up third in line to the throne and will eventually become the king or queen of the United Kingdom. Many many years in the future, we all hope.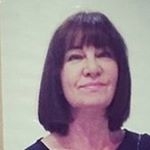 Latest posts by Michelle Topham
(see all)