Doctor Who series 9 begins on the BBC this Saturday, September 19th, and fans are already beginning to speculate about the relationship between the Doctor and Clara. After all, in series 8 the relationship between the new incarnation of the Doctor and Clara, being as strange as it was, certainly wasn't all hunky dory by any means.
In a video on the Doctor Who YouTube channel, however, writer and producer Steven Moffat, says it was "necessary to take them through such a difficult period".
He went on to say after one of them (the Doctor) had been changed so radically, it would not have been interesting or credible to make them a perfect team. Hence, all the aggravation and the drama.
In series 9, however, both the Doctor and Clara are now used to each other, and used to working together, so we can expect this series to be much different than the last. Especially when it comes to the way they relate to each other. In fact, Moffat has said in other interviews recently he views series 9 as "the Golden Age" for the pair.
Moffat does say, though, both the Doctor and Clara are "people who are slow to friendship, and both people who are quick to anger", which, of course, can make things difficult at times.
Peter Capaldi, who plays Doctor Who, and Jenna Coleman (Clara), also had some interesting insights into the pair and to what we might be able to expect this series. Watch the Doctor Who 'The Doctor and Clara in Series 9' to hear more.
And then, of course, tune in on Saturday for the first episode of the new series. It's going to be amazing.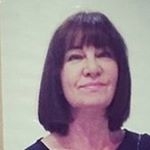 Latest posts by Michelle Topham
(see all)