If you've made up your mind about your next console purchase and, like half the planet, that console is going to be a PlayStation 4, you might be wondering about any PlayStation 4 exclusives that have been announced so far. If so, read this and watch the IGN video below.
Some of the PlayStation 4 exclusives announced so far include Driveclub, Knack, Killzone: Shadowfall, and Infamous: Second Son. IGN took a look at some of them this week, and they loved what they saw.
Infamous: Second Son, of course, looks amazing, with wonderful graphics, an interesting storyline and a hero that turns into fire, flame and embers.
Killzone: Shadowfall, from the demo at E3, looks completely different than the last game but, yes, it's just as difficult. For hard-core gamers that's always a good thing.
Knack is a really cool family-friendly game, with nice graphics, an old-style feel to it and has some fabulous CGI effects.
And Driveclub will probably be a 'must buy' for those of you who enjoy racing games (that's not me, but I can definitely appreciate them).
Oh and, by the way, IGN also loved the PlayStation 4 itself, the controls and just about everything about it.
Check out everything they had to say about the four PlayStation 4 exclusives so far in the video below, as well as a couple of extra games. And, no, I don't agree with everything that's said, particularly from the one presenter that's a bit of an idiot, but it's a handy quick look at what you need to know about some of the PlayStation 4 exclusives soon to be released. Enjoy.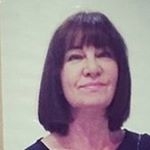 Latest posts by Michelle Topham
(see all)