Have you been contemplating buying the Legend of Zelda: Breath Of The Wild's Limited Edition game for the Nintendo Switch, but you're not sure if the hefty $130 price tag is worth it.
If that sounds like you, series producer Eiji Aonuma has put together an unboxing video showing everything the limited edition of the game includes. Which would be three things in fact. The Master Sword of Resurrection figurine, a 'Sound Selection' CD of some of the music from the game, and the game itself.
The limited edition game Aonuma is showing off in the video is also the European version, with the artwork on the game exclusive to Europe as well.
So for $130, you get the game, a music CD and a plastic sword. Worth it?
Well, as it's already looking like the limited edition has sold out everywhere it went on sale then apparently a lot of people think so. Which means, even if you like it, you may be S.O.L. Sorry.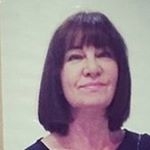 Latest posts by Michelle Topham
(see all)