What's in the Minecraft 1.12 Pre-Release 6 snapshot? Not a lot, but there are a couple of cool things
The new Minecraft 1.12 Pre-Release 6 snapshot has just been released and, if the guys at Mojang are telling the truth, this should be the last update before we get Minecraft 1.12.
So what's in the Minecraft 1.12 Pre-Release 6 snapshot? Nothing that important, except for a ton of minor bug fixes, but here you go.
If you click on the copyright message, you get the Minecraft end credits. Okay.
They have optimized both recipe book & creative inventory searching, especially when you're using mods. The latter part is the most important point, as we've all sat there for ages, while playing a mod, waiting and waiting and waiting for the search box in inventory to come up with a result. Any result. Now it should be much faster.
If you're playing the game in a language other than English, you should have an easier time of it from the Minecraft 1.12 Pre-Release 6 snapshot, as things that were hard-coded in English are now not. That means all your buttons in the game should now be in the language you're playing in.
They have also optimized chunk loading. And yes, I was one of the ones who was definitely having difficulties since one of the last snapshots killed chunk loading. So that's a nice fix.
Pets no longer teleport into magma blocks. (They do still seem to be able to deliberately land on them and then die, however?).
Those are the main things you will find in the latest Minecraft snapshot, you can find the whole list of these plus all the bug fixes at Minecraft.net.
Then watch Xisumavoid's short video on the Minecraft 1.12 Pre-Release 6 snapshot below as well, as he gives you a quick rundown on what you can expect.
It also looks like he may  have discovered there are at least two fixes that may not have been fixed at all.
And both involve a parrot.
Related: Who are the nicest Minecraft YouTubers? These guys are awesome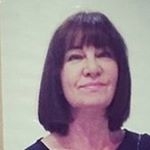 Latest posts by Michelle Topham
(see all)