Lady Gaga loves to cultivate an air of mystery and fabulous-ness, so it's no surprise she has a special announcement on The Today Show tomorrow morning, July 29th, 2014. But, of course, she's not telling us what.
According to Gaga's Google + page, if you're interested in a special announcement from Gaga and a friend (we don't know who), you'd best turn on your TV set during the 8am hour and tune it to The Today Show.
While fans are now guessing either a new single or the long-awaited album release date, all we know is what Gaga has told us, along with "It's been a long time coming and you won't want to miss it".
Tune into The Today Show tomorrow morning at 8am is all I can say, and then you'll find out.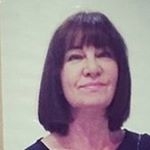 Latest posts by Michelle Topham
(see all)