FunCom have released a more European-seeming version of The Secret World trailer.  Instead of the gameplay most Americans usually  seem to prefer, the European-style video trailer of The Secret World features a devastated world with the most hauntingly beautiful song you have ever heard.
The song, called "This Bitter Earth" was originally sung by Dinah Washington in 1960.
It was re-mixed and re-released for the Martin Scorcese film "Shutter Island" in 2009 with an orchestral piece "On the Nature of Daylight" by German-born British composer, Max Richter. This stunningly sad music was felt to provide the right mood for The Secret World trailer by FunCom.
I would say they were correct.
For a truly phenomenal experience, play the trailer video in two browser windows with the first one starting 5-10 seconds before the second one. An unbelievably mesmerizing sound.
You can also hear the re-mixed track in full in the video below that.
As for Dinah Washington, she tragically died of a drug overdose in Detroit, Michigan in 1963. She was only 39 years old.
This Bitter Earth Lyrics
This bitter earth
What fruit it bears
What good is love
That no one shares
And if my life is like the dust
That hides the glow of a rose
What good am I
Heaven only knows
This bitter Earth
Can it be so cold
Today you're young
Too soon your old
But while a voice
Within me cries
I'm sure someone
May answer my call
And this bitter earth
May not be so bitter after all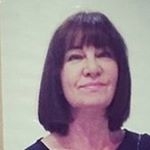 Latest posts by Michelle Topham
(see all)