Just about half the planet knows how sexy Spanish actor Antonio Banderas is, and it's not all down to his gorgeous face. Because, sure, he's great looking, but what makes Antonio Banderas even sexier than his looks alone is the gorgeous Spanish accent he has. An accent that makes his voice just about ooze with sex, no matter what he says.
So, this week on The Late Show with Stephen Colbert, the late night talk show host decided to put this to the test, and gave Antonio Banderas some dull, boring everyday phrases to say.
Phrases like "Do you have these khakis with pleats?" and "The fish of the day is tilapia". Phrases hardly anyone could ever make sound sexy.
And, yep, no matter what Antonio Banderas says, he sounds incredibly sexy.
Watch him on The Late Show with Stephen Colbert in the video below to find out how.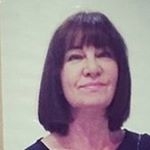 Latest posts by Michelle Topham
(see all)