If you really want a sports anime to sink your teeth into, you don't get much better than Yowamushi Pedal, one of the most highly rated sports anime series of recent years.
After all, not only are there 112 episodes in the series, plus a couple of films and side stories, the plot is superb, the characters are people you will quickly fall in love with and…some of the series is available on Netflix, making it easy to access and watch.
That being said, while there have been four seasons of Yowamushi Pedal released in Japan, with the last one coming out way back in 2018, Netflix has yet to add more than the first season of the series.
That is about to change, with the announcement more Yowamushi Pedal seasons are coming to the streaming platform soon.
When are Yowamushi Pedal Seasons 2, 3 and 4 coming to Netflix?
With the first season of Yowamushi Pedal on Netflix being a bit of a surprise drop, I was hoping the other three seasons would already have been added to the streaming service but, as yet, no.
It was recently announced, though, Yowamushi Pedal Season 2 will be added to the Netflix line-up on October 1st — so just over a week away.
That will give you time to watch the 38 episodes of Season 1, eh?
No word yet, though on when Yowamushi Pedal Seasons 3 and 4 will be dropping. But…as they are both already streaming on Netflix in Japan and South Korea, my guess is it isn't likely to be long.
If you really get into the cycling anime and are desperate to watch Seasons 3 and 4 before then, though, Crunchyroll is currently streaming both of them and, yes, you can watch them for free.
What is Yowamushi Pedal?
Just in case you are not sure what
Yowamushi Pedal
actually is,
My Anime List
(a superb site for in-depth information about anime, by the way) gives the synopsis for the first season like this:
Sakamichi Onoda is a cheerful otaku looking to join his new school's anime club, eager to finally make some friends. Unfortunately, the club has been disbanded and he takes it upon himself to revive it by finding students who are willing to join. Without much luck, Onoda decides to make a round trip to Akihabara on his old, bulky city bicycle, a weekly 90-kilometer ride he has been completing since fourth grade.

This is when he meets fellow first year student, Shunsuke Imaizumi, a determined cyclist who is using the school's steep incline for practice. Surprised by Onoda's ability to climb the hill with his specific type of bicycle, Imaizumi challenges him to a race, with the proposition of joining the anime club should Onoda win. And thus begins the young boy's first foray into the world of high school bicycle racing!
Watch Seasons 1 (and soon Season 2) on Netflix now, and keep your fingers crossed Yowamushi Pedal Seasons 3 and 4 will show up soon.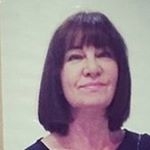 Latest posts by Michelle Topham
(see all)