If you have read more than a couple of posts on Leo Sigh over the last couple of months, you will know I am in my Boys' Love anime phase. Greedily drinking down any BL anime I can get my hands on.
Including the superb Hitorijime My Hero — one of the first BL anime I watched, and still one of my faves.
Especially as I go back to certain scenes in the anime every few weeks, just to watch them again. Especially the scene when Masahiro and Kousuke get together for the first time.
Come on, it is so darned sweet.
In case you want to rewatch that lovely scene too, or haven't watched the anime yet but still want your yaoi buzz, here then is information about when Masahiro and Kousuke get together.
And exactly where you can watch them do it.
When exactly do Hitorijime My Hero's Masahiro and Kousuke get together for the first time?
While there is lots of backwards and forwards in the first 6 episodes of Hitorijime from both of them, it is Episode 7, "The High School Boys Howl" in which Masahiro and Kousuke finally get together.
This happens after the fight between Kousuke and the gang members, when Yabase stabs Masahiro after he jumps in front of his attack on Kousuke.
As the gang leave, and Kousuke wraps Masahiro's bloody arm with a piece of his own shirt, Masahiro breaks down and cries, telling Kousuke he loves him.
By Episode 8, "Inextinguishable Emotions Push Me Forward" the two are in a relationship, although they cannot make it official due to both their age difference.
Remember too, Masahiro is still a student at the high school where Kousuke teaches.
Watch this scene and the rest of the Hitorijime My Hero anime to get your own Boys' Love fix.
If you love it as much as I do, you can also buy the series on Blu-ray at Sentai Filmworks.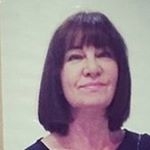 Latest posts by Michelle Topham
(see all)