When does Battlefield V open beta start, and can you play it any earlier?
EA DICE has finally announced the date the Battlefield V open beta will start. Yay!
And when will that glorious event be?
According to DICE, public access to the Battlefield V open beta will begin on September 6th for Xbox One, PlayStation 4 and Origin for PC.
But…as is usual with video games nowadays, you can get early access into the Battlefield V open beta if you have pre-ordered the game before the beta kicks off, or if you are an Origin Access subscriber.
For you, that will mean two glorious days of beta early access before everyone else gets to join — kicking off on September 4th.
According to DICE, the beta will give you two maps to play on — Arctic Fjord and Rotterdam — and both will be available in Grand Operations and Conquest modes.
It is also going to introduce some incredibly stellar graphics due to NVIDIA's new RTX technology.
Battlefield V is one of the first games to be developed on that platform and, with it, you will see cinema-quality graphics as you play.
Battlefield V itself will be releasing on October 19th worldwide but, of course, there are also ways to start playing earlier.
Gamers that pre-order the Battlefield V Deluxe Edition will get early access to the full game starting a full three days earlier on October 16th.
If you are an Origin Access member, you will be able to play starting October 11th. Hell, that gives you over a week's head start on almost everyone else.
Now, just to wet your appetite (because I am convinced this game is going to be superb!), watch the official Gamescon trailer for the Devastation of Rotterdam map below.
Because Holy Mary Mother of God that looks amazing!
Electronic Arts Patrick Soderlund says female characters will be in Battlefield V — don't like it, don't buy it — well that made me pre-order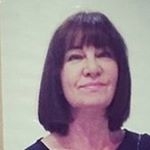 Latest posts by Michelle Topham
(see all)