What time does Destiny 2 free weekend start on Friday, June 29th, 2018?
PlayStation 4 players are about to get a free weekend of Destiny 2 playing that could just keep you up until late Sunday afternoon.
That's because the Destiny 2 free weekend kicks off on Friday, June 29th at 12:01 AM PDT, and goes straight through until Sunday, July 1st at 5PM PDT.
And, with the entire base game being free to use, you won't want to waste any of that time sleeping now, will ya?
The free weekend access includes the entire campaign plus all game modes, and all weapons and gear. And, if you decide you want to buy Destiny 2 after the weekend is over, your progress and any gear you have earned will transfer over into the full game.
As Destiny 2 has been out for about nine months now, you might think it's hardly worth buying the game, as you would be coming into it a bit late.
There, of course, you would be wrong.
Because developer Bungie is launching The Forsaken DLC on September 4th,  which will give you a brand new storyline featuring Prince Uldren and the Barons of the Scorn. You can also buy the first two expansion packs — Curse of Osiris and Warmind — to add even more content to the game.
Besides, Destiny 2 has been nominated for or won Best Game on so many gaming awards shows ,and been placed high up on so many critic's lists, you would be crazy to miss out on playing it. It really is one of the best games made in years.
Watch the Destiny 2 free weekend on PS4 trailer video below to get just a hint of some of the cool content you can expect. Then set your alarm clocks for 12:01AM tomorrow.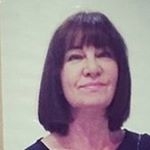 Latest posts by Michelle Topham
(see all)