The game 'Dreamfall Chapters' has been out on PC for over two years starting with the first episode of the game which was released in October of 2014. The long-awaited console versions of the game for both Xbox One and PS4 will finally be released this month — on March 24th to be exact.
They will be enhanced editions of the original game with changes to the art and animations, the music, sound-effects and even gameplay. PC and Mac will also get an enhanced edition of the game at the same time, which will come as a free update for gamers who already own it.
Advertising
And all I can say is, if you have not played 'Dreamfall Chapters' yet but love a long, involved storyline and an attention grabbing adventure game, then this one is definitely for you.
It is, of course, the follow up to the amazing adventure games The Longest Journey and Dreamfall: The Longest Journey, both games that were exceptionally popular in their day.
But this latest one is in a league of its own as it is visually stunning, the characters are so complex and interesting you tend to get attached to them, and the writing is superb.
You can pick up 'Dreamfall Chapters' on Xbox One or PS4 on digital download on March 24th, or you can grab the original PC release on GOG now if you don't already have it. The GOG version will get a free enhanced edition updated on the same day the console versions of the game come out.
Meanwhile, to see just what you are missing and what you have to look forward to, watch the announcement trailer for 'Dreamfall Chapters' below.
Advertising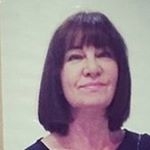 Latest posts by Michelle Topham
(see all)