NOTE: Don't read this if you hate spoilers and don't want to know what happens in Horimiya
One of my favorite romantic comedy anime is Winter 2021's Horimiya.
Advertising
The love story between high school students, Hori and Miyamura, that got much faster to the romance of it all than most anime tend to do.
Considering watching an anime over 12 or, God forbid, 24 episodes before the main protagonists finally get together can be bloody annoying, I found it incredibly refreshing that love blossomed in Horimiya so quickly.
If you haven't watched Horimiya yet, though, or are just getting into it and trying to find out how fast Hori and Miyamura end up in love, I can at least tell you when Miyamura tells Hori he loves her, eh?
When does Miyamura tell Hori he loves her? And how?
The funny thing about Miyamura telling Hori he loves her is it comes soon after Hori herself realizes she loves him.
Miyamura's confession to Hori also occurs at a strange time, with even Hori herself confused as to what just happened.
Advertising
This is because Miyamura tells Hori he loves her about 20 minutes into Episode 4.
It happens when she is sick in bed and he has stopped by to bring her snacks, drinks and medicine.
As he leaves, and it looks like she's asleep, Miyamura tells her "I'm heading out. I called your mom and told her to tell the school you were sick. Also, I'm in love you with, Hori-san. Have been for a while now".
He then continues to tell her there are drinks and food in the fridge, and then he leaves.
As the door closes and Miyamura is gone, Hori sits bolt upright in bed blown away that he told her he loved her "in the middle of all that boring stuff".
And that is when Miyamura tells Hori he loves her.
Watch every episode of Horimiya via Crunchyroll. It is a brilliant rom com anime series, with some of the most beautifully written characters.
One of the best, in fact.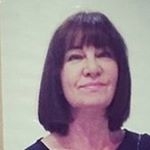 Latest posts by Michelle Topham
(see all)