The Escapists 2 to be released on August 22nd
When I first came across the strategy game The Escapists back when it released in 2015, I wasn't that impressed. What with its 16-bit style graphics and top-down viewpoint, it seemed less 'quaint' and more annoying to me.
But, after only a couple of hours playing The Escapists, I was addicted and since then, what with all the DLCs and all, I must have put in a couple of hundred hours.
And now The Escapists 2 will be released on August 4th, and I'm already trying to figure out where in my life I am going to be able to fit it because, yes, it is a must buy for me.  The first game was really that good.
10 unique prisons will be available in The Escapists 2 and all will support solo, co-op and competitive modes for up to four players.
There is also a new combat system, a slew of customization options, new items to craft and, of course, new ways to break out.
The Escapists 2 releases on PC, Xbox One and PlayStation on the 22nd August, but you might want to think about pre-ordering the game as, if you do, you will get an additional prison called The Glorious Regime that nobody else will get.
Check out the release trailer for The Escapists 2 below, but doesn't that just look as cute and cool as can be?
And, of course, you can buy the original The Escapists and all the game's expansion packs DRM-free on GOG.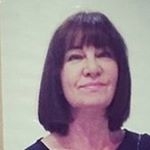 Latest posts by Michelle Topham
(see all)