Fans of the PlayStation video game God of War will be happy this week, as Sony has just announced the game will be getting the New Game+ mode fans have been begging for since the mythology based action adventure hack and slash was released back in March.
When the God of War New Game+ mode is coming, though, is anyone's guess. Sony says it will be in a future firmware update, but they have not announced when that update will be releasing. Just sometime later this year.
Sony's announcement came on a company blog post about the game earlier today:
"Whether you've defeated all the Valkyries, conquered the daunting combat trials of Niflheim and Muspelheim, or simply accomplished your journey with Kratos and Atreus, here is one very strong reason to stay in the realm of God of War – New Game+. Since the launch of the game, from every social media and forum corner in this realm, the single most requested enhancement has been to add New Game+. It's with our greatest pleasure to create this in honour of you – our fans."
And what will this God of War New Game+ mode include? The ability to transfer your upgrades and armor from previous play throughs to a new one.
But, Sony is certainly not just giving this away without a fight as, in order for you to be able to use the new mode, the game itself will be harder. Kinda of makes sense, though, or you really would be at an unfair advantage.
The eighth installment in the God of War series has been raved about by critics and fans alike, with both groups saying the game's story, design, graphics, art direction, characters, voice acting, music score and combat are some of the best that have appeared in any game. Ever.
Once the New Game+ mode arrives, I don't think either group will be able to contain their joy.
And, if you are one of the few gamers that has not seen much about God of War yet (where have you been?), watch the IGN review of the game below. It really is a stunning work of art.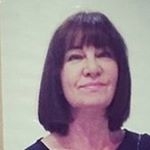 Latest posts by Michelle Topham
(see all)