The anime series My Next Life as a Villainess: All Routes Lead to Doom! Season 1 ended today with the release of Episode 12.
With high ratings on Crunchyroll and My Anime List in the west, fans are already asking if there is a My Next Life as a Villainess: All Routes Lead to Doom! Season 2 planned and, if so, when?
Thankfully, they are not likely to be disappointed as the second season of the popular isekai anime series was announced at the end of today's episode.
A second season that will be airing sometime in 2021.
The first season of My Next Life as a Villainess: All Routes Lead to Doom! (aka Otome Game no Hametsu Flag Shika Nai Akuyaku Reijō ni Tensei Shiteshimatta) was directed by Keisuke Inoue (Ao-Chan Can't Study!) at Silver Link studios.
The subbed version of the anime series premiered on April 4th, with the dubbed version kicking off in May.
The anime is based on the light novel/manga series by Satoru Yamaguchi and Nami Hidaka and follows Katarina, a Duke's daughter who falls one day and hits her head. When she comes back to consciousness, she suddenly remembers a past life when she was a teenage Japanese girl playing an otome game.

The odd thing is the game is just like the world she now lives in. A world where she is the antagonist and, no matter what path she chooses, it will lead to her death.

It is now up to Katarina to look back on the otome game she used to play and figure out what she needs to do to survive.
There has not yet been a firm date announced as to when in 2021 My Next Life as a Villainess Season 2 will be released. But, needless to say, we will let you know as soon as it is.
Until then, you can watch or re-watch Season 1 of the isekai anime series on Crunchyroll, and enjoy the just-released celebratory graphic for Season 2 above.
The fun and upbeat opening theme for My Next Life as a Villainess — 'Shoujo no Route wa Hitotsu Janai!' by angela and its accompanying animation is below.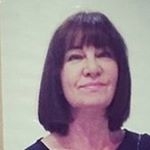 Latest posts by Michelle Topham
(see all)