When does Spice & Wolf VR 2 release on Steam?
If you are as impatient as I am to see Spice & Wolf VR 2 releasing on Steam, you are probably wondering when that event is going to happen and will it be soon?
As it turns out, it might be. Then again it might not.
And here's the scoop as to why.
Spice & Wolf VR 2 is most definitely coming to the Nintendo Switch on December 10th in Japan, as it has now shown up on the Nintendo Store there, with full details on what Japanese players can expect when playing the game.
What it has not done, however, is see any kind of movement on the Steam page for the game where it has been listed as 'Coming Soon' for a while now.
That being said, if the Switch is getting it in Japan, and the subtitles for the game are reportedly available in Japanese, English, and Simplified and Traditional Chinese, it stands to reason it shouldn't be too long before it hits PC via Steam.
As well as other platforms in the West.
Gematsu, however, is reporting Spice & Wolf VR 2 is releasing on Steam at the same time as on the Switch in Japan because, they say, the Japanese Nintendo eshop listing says that.
I just read it and, no, it does not.
So, unless they know something that hasn't been announced yet about Spice & Wolf VR 2 releasing on Steam, I am going to cautiously say it is obviously possible we will see the game on PC this month.
But, until that announcement is actually made by developer SpicyTales or by Steam, I am not holding my breath.
You can, of course, add the 30-minute game to your Steam wishlist and you will then be notified as soon as a release date shows up.
Until we do know then, watch the recent Spice & Wolf VR 2 trailer below, and remind yourself just what it's like hanging out at that lovely bathhouse with Holo and Myuri.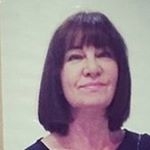 Latest posts by Michelle Topham
(see all)