'Stranger Things' is one of the most popular series Netflix has ever produced. No wonder then that fans are dying to know when is 'Stranger Things' season 2 releasing?
With last night's (February 5th) Super Bowl ad briefly showing the word 'Halloween', it's looking very likely that is when the second season will be available. October 31st, 2017, that is.
Other than that, all we know is the series will be set in late 1984, which is a year after the first season. There will be nine episodes (as per a trailer released last year), which is one more than the original season, the 'Stranger Things' world is about to turn upside down, and the entire cast from season 1 will be returning for the next one.
And on last night's trailer, we also got to see Will, Lucas, Mike and Dustin dressed up in Ghostbusters outfits. But then that's not too surprising, as late 1984 was when that movie was at the peak of its popularity, and half the kids in America were into it.
Watch the Super Bowl trailer for 'Stranger Things 2' below, and see if you can glean anything else.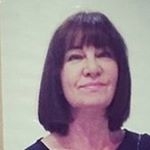 Latest posts by Michelle Topham
(see all)