When is 'Sunless Skies' releasing and when will it hit Early Access?
Sunless Skies, the Kickstarted follow up to the literary RPG Sunless Sea, is one of the most anticipated games of this year. After all, it is one of the most successful games of 2017 on Kickstarter so far with £377,952 of a £100,000 goal raised, and the first £100,000 of that in just four hours.
And, unlike most other Kickstarter games, Sunless Skies isn't going to take five years in development before it is ready to play either or, even worse, just drift off into the ether never to be heard of again. Because this game was halfway developed before its developer Failbetter Games even asked for money to finish it, and now it is a long way towards being finished.
So when is Sunless Skies releasing, and when will it hit Early Access?
The full release date for Sunless Skies is currently set at sometime in May, 2018, with Early Access expected in late 2017.
Just like Sunless Sea, the game will take place in the steampunk Fallen London universe.
Meanwhile, if you're antsy, watch the full Sunless Skies Kickstarter video again below and marvel at that gorgeous artwork we're going to get and, of course, follow Failbetter Games as they update their progress on Kickstarter every couple of weeks.
When it does have its final release, Sunless Skies will be available with DRM on Steam, and DRM-free on GOG.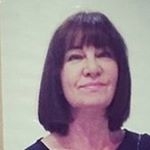 Latest posts by Michelle Topham
(see all)