When it comes to anime figures, I have one holy grail. Any figure of Laid-Back Camp's Rin Shima, with the rest of the girls in that cozy anime series as close runners-up.
Rin Shima, though, is my obsession, as I love everything about her — her cute hairstyle, her throaty voice, her matter-of-fact personality and that she prefers to be alone than with others.
Although, of course, as the Laid-Back Camp anime series has progressed, the latter is less and less a thing.
So, when I saw there will be a Rin Shima Pop Up Parade figure coming out, I have been religiously checking Good Smile's website every day since, so I can grab a pre-order immediately.
Unfortunately, there still hasn't been an announcement from Good Smile as to when the Rin Shima Pop Up Parade figure will be up for pre-order. Or when it will be releasing.
Although they have released a pre-approved graphic of the figure just to wet our appetites. (see below)
The same goes for the Nadeshiko Pop Up Parade figure (see below) that will be released along with it. (Although I am not a fan of that figure at least from the prototype graphic as, in my opinion, the face doesn't look like the Nadeshiko we love).
I did check the release information Good Smile updates regularly, and neither of the Pop Up Parade figures is showing up there.
I also ran a search for Rin and Nadeshiko on the entire Good Smile site but, again, there are no listings for Pop Up Parade figures, and nothing for either girl except listings for the scale and Nendoroid figures that have already been up for pre-order or released.
Even a couple of contacts I have in Japan couldn't give me any information, other than that the figures were likely still waiting for approval from the licensor's.
With the added rumor both figures are expected to go on sale sometime in the second quarter of 2022.
Well, maybe.
After all, Good Smile is still dealing with various delays due to figures being shipped from China, and that country still shutting down numerous regions due to the re-emergence of Covid.
In other words, we are still in the dark about the upcoming Rin Shima Pop Up Parade figure, and may be for a while.
Don't get too disheartened, though, as Rin and Nadeshiko are two of the most popular girls in anime today. Good Smile would be fools not to do everything they can to get Pop Up Parade figure for both of them. And I'm sure they know it.
Meanwhile, I will keep checking all my sources, and give you a heads up as soon as the pre-order and release dates for the Rin Shima Pop Up Parade figure are official. Nadeshiko's too.
Until then…enjoy this. Because, damn, they're adorable.
Edit: The Rin Shima Pop Up Parade figure is currently up on Good Smile in the U.S., and in Japan (photo above), and on pre-order until December 8th. Grab this lovely while you can.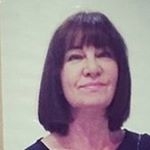 Latest posts by Michelle Topham
(see all)