When is The Seven Deadly Sins: Dragon's Judgement Part 2 on Netflix? A lot later than Japan got the entire series, that's for sure
In the last two weeks, I have binge-watched every season and every episode of The Seven Deadly Sins (akaNanatsu no Taizai). A shonen anime I had had on my list of series to watch for two years, and finally got to.
Thank heavens I did as it is one of the best anime I have watched. Shonen or otherwise.
Advertising
But after 88 episodes, 3 OVAs and a movie, and rapidly heading towards the end of the final arc and, thus, the end of the anime series itself, I was dismayed last night to suddenly have The Seven Deadly Sins: Dragon's Judgement come to a screeching half at Episode 12.
Weird, I thought, as I knew all 24 episodes of The Seven Deadly Sins Season 5 had already been released in Japan. So why didn't Netflix have the last half of the season yet?
It turns out Netflix decided to split up Season 5 into Part 1 and Part 2.
Advertising
The Seven Deadly Sins: Dragon's Judgement Part 1 was released on the streaming service on June 28th, 2021, with a plan of releasing the second part of the season in September.
That day is now just five days away, as Part 2 — all 12 episodes — will be available on Netflix from Thursday, September 23rd.
If that wasn't enough, there is also a movie — The Seven Deadly Sins: Cursed by Light (七つの大罪:光に呪われし者たち, Nanatsu no Taizai: Hikari ni Norowareshi Mono-tachi) — which will begin streaming on the same service on October 1st.
It follows on from the story that will be wrapped up in the Dragon's Judgement arc.
Mark your calendars then, get as psyched as I am, because, man, I love these characters more than almost any others, and in just a few days time, we will all get to see the conclusion of the Dragon's Judgement arc for ourselves.
While, of course, learning even more characters aren't who we thought they were, and might not even be who they thought they were (I'm looking at you Estarossa!), as well as accepting love conquers all.
Even if that means you must love your enemy just like you love your friends.
Until Thursday, watch or rewatch the initial trailer for The Seven Deadly Sins: Dragon's Judgement below.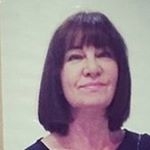 Latest posts by Michelle Topham
(see all)