With the final season of the Telltale game The Walking Dead coming to PC later this year, you may think that's it for the graphic adventure. In fact, it looks like that is not true at all as The Walking Dead seasons 1 and 2 are apparently set to arrive on the Nintendo Switch starting August 31st.
At least according to the Swedish branch of Media Markt, which currently has a listing up for The Walking Dead seasons 1 and 2, and with an availability marked as from the end of August.
Now, I also just checked my own country's Media Markt listings (Austria), and it is not showing up there as yet. But that probably just means the Swedes are a bit ahead of the Austrians in this matter and, living in Austria where things tend to move a bit slow, that doesn't surprise me that much.
Of course, it makes sense The Walking Dead would be showing up on the Switch at some point soon anyway.
After all, with more than 50 million copies of the game having already been sold, it is one of the most popular games Telltale has ever developed, and one that would be a perfect addition to the Nintendo Switch, which may just rack up a few million more for the San Rafael-based developer.
So budget your Switch gaming money for August, as it seems you are going to have a chance to either play it for the first time or revisit the survival horror game one more time.
Or, if you can't wait that long, all seasons of the game are currently available DRM-free on GOG, where you can even pre-order The Walking Dead: The Final Season.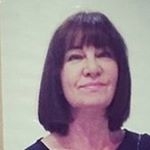 Latest posts by Michelle Topham
(see all)