Am I the only one that makes a list of anime to watch in coming seasons based on the key visuals that are released?
I mean, come on, most anime key visuals tell you a lot about an anime. If you look closely enough.
Take the just released When Will Ayumu Make His Move? key visual — the graphic for the upcoming anime series based on Sōichirō Yamamoto's Soredemo Ayumu wa Yosetekuru manga.
It features potential love interests Yaotome and Ayumu — two high school students who are the only members of the school's shogi club.
Just from that one visual you can tell Yaotome has boatloads of personality and is probably a lot of fun to be around, while Ayumu is somber and serious.
Of course, the traditional Japanese board game shogi obviously features a lot in the series as well. What with Ayumu holding an overly large shogi piece, while others rain down around the pair.
The premise of the story though is the potential relationship between the two. Especially as Yaotome likes Ayumu, and she thinks he also likes her.
The problem is, no matter what she says or does, he still isn't asking her out.
When Will Ayumu Make His Move? is being produced at SILVER LINK.
Mirai Minato (BOFURI: I Don't Want to Get Hurt, so I'll Max Out My Defense) is directing the series, with Deko Akao (Noragami) in charge of series composition, and Kazuya Hirata ((Fate/kaleid liner Prisma Illya) designing the characters.
Unfortunately, though, we still have a long ways to go to see if the anime is as cute as the key visual, as When Will Ayumu Make His Move? won't be premiering until July, 2022.
Until then, keep up-to-date with news about When Will Ayumu Make His Move? on the anime's official website.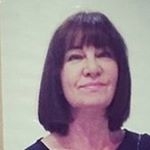 Latest posts by Michelle Topham
(see all)