The upcoming When Will Ayumu Make His Move? anime series definitely looks like my cup of tea.
After all, not only am I a fan of March Comes in Like a Lion and its shogi-based plot, but I've also been binge watching romantic comedy anime over the last few weeks. Shows like My Senpai is Annoying and Koikimo — both of which I loved.
So, to see When Will Ayumu Make His Move?, and its play-on-words title, combines both these things in what looks like a silly, fun comedy series with cute characters, hey, sign me up.
Today, a new When Will Ayumu Make His Move? PV was released, which shows the two main characters — Ayumu and Urushi — facing off against each other at shogi.
A game both of them play, although Urushi is by far the expert.
That isn't stopping Ayumu, however, as he has vowed to himself he will become superb at shogi and, when he does, he will let Urushi know how he feels about her.
Don't forget, though, Urushi isn't stupid. She already thinks Ayumu likes her. Now she just has to get him to admit it.
Along with the When Will Ayumu Make His Move? PV release, the voice actors that will play Ayumu and Urushi, as well as those voicing Takeru and Mikage, were also announced.
Only the actor playing Ayumu has an extensive background in anime.
The other three are pretty much new faces, which I always love to see.
The actors are Yōhei Azakami (Kūya in (the) aquatope on white sand) who voices Ayumu, and Kanna Nakamura in her first main role as Urushi (her voice is adorable too!).
Voice actor Tsubasa Gouden will be the voice of Takeru, with Hina Yomiya ( Shinju in My Dress-Up Darling) playing Mikage.
When Will Ayumu Make His Move? is based on the series by mangaka Sōichirō Yamamoto, who is also known as the creator of Teasing Master Takagi-san.
The anime will premiere in July.
Watch the new When Will Ayumu Make His Move? PV. Now doesn't that look cute?
Get more info on the anime's official website.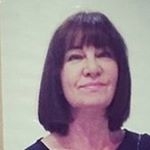 Latest posts by Michelle Topham
(see all)