When will Cities: Skylines be released on PlayStation 4?
Colossal Order's award-winning and very popular city building game Cities:Skyline has been a huge hit on PC and  XBox One since it was released for Windows in 2015.
Since its release on PC, and then the subsequent release of an XBox One version earlier this year, the game has sold more than 3.5 million units across all platforms. As if that wasn't brilliant enough, now it is coming to PlayStation 4.
The PlayStation 4 controller-friendly version of Cities: Skyline has been adapted for console by Tantalus Media, and will come bundled with the After Dark expansion that allows players to customize their day and night settings, and adds nightlife, a casino, a luxury hotel, taxis and more.
As Paradox themselves had to say about the game's upcoming release:
"At Paradox, strategy and creativity are the core of what we do, and judging from the amount of requests we've had to release Cities: Skylines on the PS4, they're passions shared by this community as well.
We've been hard at work making sure the roads are smooth and the turbines are tuned, so that everything is ready when you build your first city block — but rest assured, the game is looking and playing great on a controller. When you pull back and watch the sun rise over the bustling city you have built from the ground up, it's going to look truly inspiring on the big screen."
Well, they sound excited.
Cities: Skylines will be released for PlayStation 4 on August 15th. Bet you can hardly wait.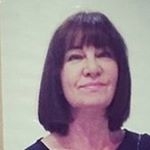 Latest posts by Michelle Topham
(see all)