While we all know the Big 5 countries (Spain, Italy, France, Germany and the UK)  at Eurovision 2016 get automatic entry into the final, they do not know which half of the grand final they will end up in until they draw for it.
The drawing for when the Big 5 will perform at Eurovision 2016 was held last Sunday on the red carpet at the opening ceremony, as each of the Big 5 countries' acts appeared on it.
Germany drew the first half, as did France, and Italy. Only the UK and Spain drew the second half.
Of course, it does not always matter which half a country draws to perform in as, if the song is spectacular and the performer and staging are excellent, a country will usually win regardless when they perform. Look at Conchita Wurst. She drew the first half and was the 10th performer on the Eurovision stage, but was so superb in every way, she had no problem winning.
But, all things being equal, it is still better to draw second half at Eurovision rather than first as, in Eurovision history, more acts have won from being in the second half than the first.
We'll find out on Saturday night at the Eurovision Song Contest 2016 grand final if that is true this year.
Watch the Big 5 drawing in the video below. And look how happy Spain's Barei looks when she gets the second half.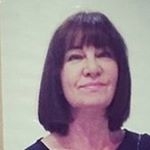 Latest posts by Michelle Topham
(see all)