Even though the popular anime series The Quintessential Quintuplets Season 2 was previously announced to be airing in October 2020, that release date has now changed.
Due to the coronavirus (COVID-19) and the various stay home directives in Japan, the official website for the anime announced earlier today the long-awaited The Quintessential Quintuplets Season 2 will not now be released until some time in January 2021.
That gives everyone working on the project an additional three months to complete the season once things get back to normal.
The announcement said the decision to postpone the release was due to the extended State of Emergency in Japan and the "health and safety of cast and staff members".
Officially named The Quintessential Quintuplets ∬, the second season is being directed by Kaori (How to Keep a Mummy) and animated by Bibury Animation Studio. They are replacing Tezuka Productions.
The cast of season 1 will be returning.
The second season of the slice of life/harem anime will continue on with the story of Fuutarou Uesugi, an impoverished second-year high school student who gets into private tutoring as he needs the money.
He soon discovers that his new students are the Nakano quintuplets, they are beautiful and they are in his class. The girls are also terrible at studying and about to be kicked out of school. So it is up to Fuutaro to help save them.
Once he agrees to tutor them, all kinds of craziness ensues.
Sadly, we will have to wait eight months to find out where that season 1 cliffhanger ending leads to.
Meanwhile, the first season of The Quintessentail Quintuplets is currently streaming on Crunchyroll. You can watch all 12 episodes on that streaming service's site, or check out the first episode below.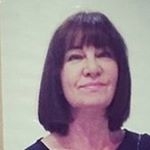 Latest posts by Michelle Topham
(see all)