I liked Eromanga Sensei and I loved its OP — Hitorigoto' by ClariS
Now, I don't care what you say or think, I liked Eromanga Sensei –– the comedy, drama, imouto, ecchi anime series that was released in 2017.
Its two follow up OVAs were cute too.
Sure, the series didn't have the world's best writing in spots, and some of the situations didn't always work but, overall, Eromanga Sensei was a solid anime.
Especially as it did what it set out to do.
Be cute and funny, slightly suggestive and rude, have eccentric characters , moe girls and a decent and kind protagonist.
It even gave us a look into the life of a young light novel author — not particularly reality-laden, but still interesting — and all wrapped together with excellent voice acting and incredibly pretty animation.
Yes, it featured fan service, an incestuous situation that actually wasn't (Sagiri and Masamune are not actually brother and sister), a few suggestive but still cute shots of teenage girls, and some sexual gags.
But Eromanga Sensei was nowhere near the dumpster fire so many prudish and judgmental people wanted others to think it was.
As a friend who liked the anime as much as I did said at the time Eromanga Sensei was released — "If you don't like ecchi, why the hell are you watching it?"
'Hitorigoto by ClariS' 
Along with the ecchi, the anime series also included a couple of excellent theme songs.
In particular, the opening theme song — 'Hitorigoto by ClariS' — a catchy, upbeat song sung by pop music duo Clara and Karen (aka ClariS) — and a song I sang and danced to for weeks after the anime itself had finished, I loved it that much.
Imagine my happiness then as I wandered around YouTube yesterday and stumbled upon a live version of 'Hitorigoto' performed by ClariS.
A live version that has both women in the masks they are known for wearing when they perform (they don't want people to figure out their real identities), and a performance that is even more adorable than its recorded version.
If you loved 'Hitorigoto' by ClariS as much as I did — and yes, it's going on our Best Anime Songs list for sure — you will also want to watch the live version of the song.
If you aren't already one step ahead of me and have seen it already, that is.
Watch ClariS's very cute live performance of the song below and, of course, watch the Eromanga Sensei animated opening sequence featuring 'Hitorigoto' in the video below that.
Then check out our Best Anime Songs list — as there are many other standout stellar tracks just as good and addictive as this one on it.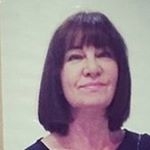 Latest posts by Michelle Topham
(see all)