I used to go out with this man. Older than me. Widowed. And an absolute emotional mess.
That relationship dragged on for three years — ups, downs and lots of sideways. Until, I finally walked away.
And when I think back on it, this song always comes to mind.
'When Your Mind's Made Up'.
It's from the incredible independent Irish movie 'Once' starring Irish songwriter and singer Glen Hansard, and it's my Repeat Rotation Video today.
The video, by the way, is the scene from the movie where the two main characters (no names) are in the recording studio for the first time, and the producer is getting ready to take a nap, as he's thinking "This is going to be sh*t".
Listen to it through, but particularly listen to the piano, the guitar, the last 90 seconds of the song, and Hansard's amazing voice. The pure emotion he's able to pull into it right there is astounding. So astounding, I've watched this little clip 100 times and I got goosebumps every single one of them.
Glen Hansard co-wrote this and every other song in 'Once' with his then partner Marketa Irglova (the woman playing the piano here) and, yes, they are all this beautiful.
As always with my Repeat Rotation Videos —- play it loud, with headphones on and your eyes closed.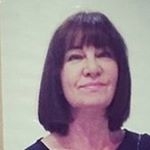 Latest posts by Michelle Topham
(see all)