Where and how to read Queen Victoria's diaries as Jenna Coleman did for Victoria
If you are a fan of the ITV TV series Victoria, and saw the show's star Jenna Coleman being interviewed by Seth Meyers last night, you will have heard Coleman say she read Queen Victoria's diaries as preparation for her part in the historical series.
"They're very accessible", said Coleman, "so you can type in today's date and go back to 1841 and she'll be like "Rose 9am", well really like 6am…"had breakfast…alone". They're really really detailed." Then, as Seth Meyers laughed, she amended her comment "okay, more detailed than my re-enactment".
So, where can you read Queen Victoria's diaries just like Jenna Coleman did?
You will find all of them on the Queen Victoria's Journals website, with entries beginning in 1832 when she was just 13 years old right up to 1901 and 10 days before her death at the age of 81 .
But…if you are not in the United Kingdom, you are not allowed to read them as they have been blocked to anyone outside the UK, unless they are affiliated with an educational institute. Which, of course, is where using a VPN comes in.
In other words, download a free VPN like Tunnel Bear and connect to the Internet through it using a British IP address.
Now, when you go to the Queen Victoria's Journals website, the site will assume you are in the United Kingdom and give you access. Smart, eh?
It wasn't just Queen Victoria's diaries Jenna Coleman had to read to play the part of Queen Victoria in the series, however.
She also had to attend a "Victorian bootcamp" where, among other things, she was taught to ride sidesaddle.
"You have to learn to waltz. You have to learn the voice. And also, which the producers threw at me, thank you very much, was some German opera."
"How did that go for you?" asked Seth Meyers.
"Not well" replied Coleman. "I couldn't even learn the German, let alone the opera".
Watch Jenna Coleman talk to Seth Meyers about reading Queen Victoria's diaries and preparing for the role of Victoria in the video below.  And yes, she is as lovely as always.
Related: What happened on Series 9 of Doctor Who with Jenna Coleman and Peter Capaldi? Watch Jake Yapp tell you in 325 seconds
https://youtu.be/ZgEEDOE_2bM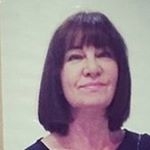 Latest posts by Michelle Topham
(see all)