The dark fantasy adventure anime Jujutsu Kaisen was not only one of my faves of the Fall 2020 season, it was one of the most enjoyed anime of the year for many.
That is why, after Jujutsu Kaisen Season 1 ended in March, 2021, I immediately bought every English volume of the manga series by Akutami Gege that was available back then, so I could luxuriate in the fabulous story a little slower the second time through.
I especially wanted to see where in the manga Jujutsu Kaisen Season 1 ended, and if there was much more to the story that I could read while waiting for the soon-announced Season 2 to hit the small screen.
After all, while some people don't like to read a manga before they have watched the anime adaptation, to some extent I prefer it.
If you are like me then, what did I find out about where in the manga does the Jujutsu Kaisen Season 1 anime end and, if you do not want to read past that point, where can you safely read to without spoiling the upcoming Season 2?
Where does Jujutsu Kaisen Season 1 anime end in the manga?
If you watched all 24 episodes of the first season of the Jujutsu Kaisen anime series, you will know that action-packed series ended in Episode 24 with the fight between Itadori Yuuji, Nobara Kugisaki and two of the three Cursed Womb brothers (Eso and Kechizu) finishing with Nobara killing them.
Meanwhile, Megumi retrieves the Sukuna finger but then Sakuna manages to snatch it from him and eat it, which doesn't bode well for Itadori in the future.
Gojo suspects there is a mole at the school and goes about discovering who, while the cliffhanger ending then has Gojo calling Megumi and inviting him, Itadori and Nobara on a "top-secret mission."
The episode ends with the three deciding they will help.
So where does all this take place in the Jujutsu Kaisen manga series, and what chapter can you read to in order to arrive at the same spot?
If you read through Jujutsu Kaisen Chapter 63 "Accomplices", you will end up at the same point where Jujutsu Kaisen Season 1 ended.
Start Chapter 64 "It's Like That", and you will be reading completely new material.
That means you can safely buy Jujutsu Kaisen Volumes 1 through 8, but only read the first two chapters of Volume 8 if you do not want to know what happens next.
If you do, read on.
You can currently buy the Jujutsu Kaisen manga series via Viz Media, and watch the first season of the anime series via Crunchyroll. The prequel movie Jujutsu Kaisen 0 is streaming there as well.
Once you are caught up, in the manga and the anime series, you will be ready for Jujutsu Kaisen Season 2, which is due to premiere in July.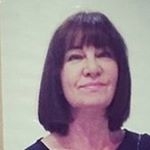 Latest posts by Michelle Topham
(see all)