I haven't seen the US TV series 'Under the Dome' yet as it hasn't been showing in Asia, where I currently live, but I have watched all the trailers and clips for the series, as it's filmed in the area of the US I used to live in.
That area would be Wilmington, North Carolina, where I currently am for the next few weeks visiting family. The rest of the TV series is filmed in the pretty near-by towns of Southport and Burgaw.
What I love about watching TV series like 'Under the Dome', that are filmed in Wilmington, is just how pretty the area looks and just how many locations I recognize. Plus, if you run into any of the stars while wandering around Wilmington (that's happened to me a couple of times over the years), they tend to be a little less 'freaked out' by the encounter than they might do in a place like LA, as paparazzi don't tend to descend on the town and annoy them.
By the way, Under the Dome isn't the only TV series to have been filmed in Wilmington, NC. The town has a large movie studio, so various TV shows have been filmed there in the last 10-15 years. These include the fabulous Dawson's Creek, One Tree Hill, Eastbound and Down, and Sleepy Hollow as well as a slew of made-for-TV movies and feature films.
For more on the TV series, check out the latest trailer below. It shows Barbie trying to get into a military base by impersonating someone else.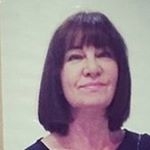 Latest posts by Michelle Topham
(see all)