Fans of the Japanese science-fiction anime Killing Bites will be happy to know the Killing Bites Complete Collection on Blu-ray will be releasing on January 26th, 2021.
The Blu-ray includes all 12 episodes of Season 1 of Killing Bites and is already available for pre-order.
Where should you buy the Killing Bites Complete Collection Blu-ray?
Considering the series has been licensed for home video and digital distribution by Sentai Filmworks, it makes sense to buy it directly from them.
What does the Killing Bites Complete Collection Blu-ray include?
According to Sentai Filmworks, the Blu-ray collection includes the following:
Episodes 1-12 of Season 1
Japanese audio with English subtitles
Clean opening animations
Clean closing animations
8 Japanese promos
As for the story of the anime series for those who haven't yet seen it, watch the official trailer at the bottom of this article. Meanwhile, Sentai explains the anime's story this way:
Yuya Nomoto was horrified to discover that the vehicle he was driving was being used to kidnap a high school girl, but he's even more shocked when the girl, Hitomi Uzaki, literally tears her kidnappers to pieces instead! Then she forces Yuya to drive her to an arena where she bets the value of his organs on herself to win in a death match against a half-lion hybrid! Even more astonishing: Hitomi wins!

That's because she's a Therianthrope, a genetically engineered fighter created specifically for the underground death matches known as Killing Bites! And now that Yuya has been pulled into this dark underworld, he has no choice but to continue working for Hitomi. Because who's going to fight against a girl who's part honey badger?

Get ready to enter the most savage competition ever in Killing Bites!
The complete collection goes on sale on January 26th, 2021, but it is available for pre-order at Sentai now. (continue reading and watch the Killing Bites trailer after the promo…)
Negima! + Negima!? Complete Collection Blu-ray available at Sentai Filmworks
The Director's Cut of Liden Films' Killing Bites streamed on Amazon Video in early 2018.
The series was directed by Yasuto Nishikata (episode director of The Seven Deadly Sins), with Aoi Akashiro (Classroom of the Elite) in charge of scripts, and Kazuo Watanabe (Oku-sama wa Joshi Kōsei) designing the show's characters.
The anime series is based on the manga by Shinya Murata and illustrated by Kazuasa Sumita.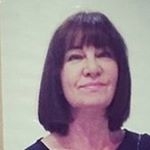 Latest posts by Michelle Topham
(see all)