Anyone who reads anything about anime on Leo Sigh probably knows by now we are a huge fan of Sentai Filmworks. Just about the cheapest place to buy your favorite anime DVDs and Blu-rays — especially when they have one of their superb sales.
It is probably no surprise then that it is also Sentai Filmworks where you can buy O Maidens in Your Savage Season Complete Collection on Blu-ray, and at a price much cheaper than the recommended retail price.
Sentai Filmworks' O Maidens in Your Savage Season Complete Collection on Blu-ray comes with two Blu-ray discs that include all 12 episodes of the TV anime, along with a Clean Closing Animation.
All episodes of the series are currently only available in Japanese with English subtitles so, if you have been waiting for that English dub, sadly you will have to wait a little longer.
O Maidens In Your Savage Season aired from July 5 to September 20, 2019, and was one of the most popular anime series of 2019.
The premise of the series goes like this:
It started when the Literature Club's president, Rika, began reading some especially lurid prose out loud to the other girls, but the major turning point was when the term "bucket list" was discussed and Niina stated that having sex was at the top of hers. From there… well, they were a group of young women swimming in the sea of hormones of a modern high school. How could they NOT find their brains preoccupied with sex?

Especially with Kazusa dealing with her feelings for a childhood friend, Hitoha secretly writing adult novels without any experience, and Momoko experiencing revelations about her own orientation. A whole new chapter is about to begin in the lives of five young women as they venture past the printed page and into the real world in O MAIDENS IN YOUR SAVAGE SEASON!
The O Maidens in Your Savage Season anime series was created and written by the phenomenal Mari Okada (The Anthem of the Heart, Maquia: When the Promised Flower Blooms and the recent A Whisker Away).
The series was directed by Masahiro Andō and Takurō Tsukada, with Kaori Ishii  as character designer.
The O Maidens in Your Savage Season Complete Collection on Blu-ray is currently selling on Sentai Filmworks for $45.99, almost $25 cheaper than the regular retail price of $ 69.98.
For a taste of what you can expect, the scene below is a good place to start. And yes, the entire series is that good!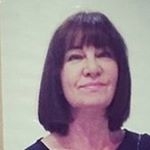 Latest posts by Michelle Topham
(see all)