Have you always wanted the original Naruto anime on Blu-ray disc? Well, now is your chance, because Viz Media is releasing 27 episodes of the original anime on Blu-ray, and it's coming on November 3rd.
The Naruto Blu-ray set will have both Japanese and English audio, as well as English sub-titles. It is also in widescreen, which the original series was not, so that might be something you should take into consideration before buying.
There is extra content on the Blu-ray discs, including trailers, clean openings and endings and an interview with Maile Flanagan, the English-language actor who voices Naruto in the west.
The only problem with this release for any Naruto fan, of course, is that it is only the first 27 episodes (not even half the first season of the hit anime!) at a cost of $35.99 for the Blu-ray.
That means, if Viz does plan on releasing all episodes from all five seasons of Naruto (220 episodes) — and they probably will, as they did release all of them on DVD —  you are looking at having to buy at least nine Blu-ray sets to get them.
At a cost of around $325, you might want to think about that before you order this one.
If you're all-in though, the first Naruto Blu-ray set can be pre-ordered at RightStuf now and will ship on November 3rd.
No word yet on when, or if, the other 193 episodes will be released on Blu-ray.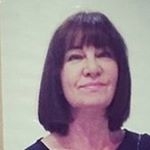 Latest posts by Michelle Topham
(see all)