Where to buy The Legend of Zelda: Breath of the Wild OST limited and standard editions
The Legend of Zelda: Breath of the Wild OST to have a limited and a standard edition
One of the many superb things about the video game The Legend of Zelda: Breath of the Wild was its soundtrack. A soundtrack that included over 200 tracks when you take into consideration the game and the expansions.
In fact, fans loved the soundtrack so much numerous videos soon went up on YouTube so it could be listened to again and again without having to replay the game.
Of course, Nintendo must have noticed as it was announced this week that The Legend of Zelda: Breath of the Wild is going to get an official soundtrack release.
The Breath of the Wild OST will have five CDs with 211 tracks, and will be initially releasing in Japan on April 25th.  Included will be all the music from both the base game and the expansions as well as that brilliant piece of music from the Zelda trailer everyone went crazy over.
No word yet on if or when the soundtrack will be released outside Japan. It is possible, though, to pre-order it on Play Asia as of now.
The standard edition of The Legend of Zelda: Breath of the Wild will sell for €40.58, and you can pre-order it now here. The limited edition will sell for €55.48 and can be pre-ordered here.  Expected shipping date is May 2nd. 
Related: Who does the best The Legend of Zelda: Breath of the Wild playthrough? MKIce and Fire — it's commentary-free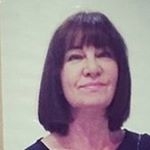 Latest posts by Michelle Topham
(see all)