Been desperate to buy a Nintendo Switch, but everywhere you go it is already sold out? If so, it could be well worth your while heading to Toys R Us this weekend, as the company has just announced they will have more Switch units in stock at stores nationwide on Saturday, March 25th.
You will want to get their early, however, as Toys R Us says they expect them to "fly off the shelves'.
One way to not get a Nintendo Switch, however, is to order one from a number of sellers on Amazon.
These sellers are scam artists who don't have Nintendo Switches to sell. They are just opening new Amazon accounts to get as much money as they can before the company shuts them down. After all, you don't sell a new Nintendo Switch for $155 when it retails for $300, and stores cannot keep it on their shelves. Right?
Head to your local Toys R Us tomorrow morning instead. At least you have a chance of getting your hands on a legitimate Nintendo Switch there instead of being scammed.
Meanwhile, to get you in the mood for owning your own Nintendo Switch, watch this video about one of the latest games to hit the console — Binding of Isaac Afterbirth.
Now, don't you want one even more?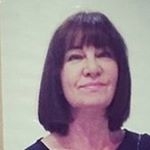 Latest posts by Michelle Topham
(see all)