Why the Hell are You Here Teacher!? Uncensored Version now on Blu-ray
The thing that drives me nuts about the Anime Police, those provincial people always telling everyone else what anime they shouldn't watch and what shouldn't be allowed to be in anime at all, is their insistence on forcing their 18th century morals on me.
Backward, narrow-minded morals they use in an attempt to censor the anime I like to watch.
Anime series like the 2019 ecchi comedy Why the Hell are You Here, Teacher? which, while it's not exactly an Oscar-winning anime, it's certainly funny and entertaining enough.
According to the Anime Police though, Why the Hell are You Here, Teacher!? should never have been released, and it certainly should never see the light of day as an uncensored Blu-ray.
More Anime News: AniPlex charging a crazy $320 for the Blu-ray first season of Demon Slayer
Thanks to the folks at Sentai Filmworks, who picked up the license for the popular ecchi anime and just released it though, you can now buy Why the Hell are You Here, Teacher? Uncensored Version on Blu-ray.
Yay!
The Why the Hell are You Here, Teacher? Blu-ray comes with:
an uncensored cover inside it, just in case you prefer that version on the front of your copy,
a censored slip cover, if you want it
all 12 episodes most definitely uncensored,
plus the OVA also uncensored
4 clean opening animations
13 clean closing animations
In other words, if you have a spare $32.99 and thought this ecchi anime series was as funny as I did (it is incredibly good) head over to Sentai Filmworks, the folks who dislike censorship as much as I do, and who sell other uncensored series on DVD and Blu-ray, and buy it.
But you may want to hurry as the Blu-ray has just been released and is already selling fast.
Check out the Sentai Filmworks Why the Hell are You Here, Teacher? official unboxing video to see why.
RELATED: There's a lot more anime news and anime fun on Leo Sigh — check it out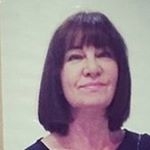 Latest posts by Michelle Topham
(see all)