Where and when can you watch Goblin Slayer: Goblin's Crown?
Season 1 of the Goblin Slayer anime series is up there with my all-time favorite anime. The characters are beautifully written, the animation and artwork are beautifully done and the story is nowhere near the usual fare.
Sure, it's violent, sure the combat is extremely brutal, and sure some of the women in it do not fare well, but that is what makes this anime so good.
It is more realistic and more interesting because of it than most others in the fantasy genre
That's why the Goblin Slayer: Goblin's Crown movie has been at the top of my list of Drop Everything The Minute It's Released since last year when I first heard it was in production.
Especially in the absence of Goblin Slayer season 2.
The long wait, however, is now over and, for me, it couldn't happen at a better time as the Goblin Slayer: Goblin's Crown movie will be available for streaming in the U.S. beginning on my birthday — July 28th.
I couldn't ask for a cooler or more welcome birthday gift.
Advertising
Surprisingly too, it is Crunchyroll that has been able to get the streaming rights for Goblin Slayer: Goblin's Crown, as lately they have started to go after the rights for both movies and OVAs and this one is one of those they have grabbed.
The cast of Goblin Slayer Season 1 is back for the movie along with the addition of Sumire Uesaka (Overlord, Asteroid in Love) who plays the Noble Fencer, the adventurer who disappeared and who Goblin Slayer and his party must now set out to find.
Goblin Slayer: Goblin's Crown will be available on Crunchyroll starting on July 28th in the United States, Canada, the United Kingdom, Ireland, the Netherlands, Denmark, Norway, Sweden, Finland, Australia, New Zealand, South Africa, and Central and South America.
That means sadly, it will not be available on the streaming platform in much of Europe or the rest of the world, which is sure to disappoint some of you.
For those of you who will be able to watch it on Crunchyroll though, you should add it to your watch list. Especially as Crunchyroll willl also be running a special digital event on the day of its release.
Meanwhile, you can watch or re-watch Goblin Slayer season 1 there too.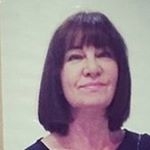 Latest posts by Michelle Topham
(see all)