Season 2 of JUJUTSU KAISEN finally hitting an international streaming service
The official international streaming site for the upcoming JUJUTSU KAISEN Season 2 has finally been announced and, of course, it is likely the service you expected it to be — Crunchyroll.
After all, Crunchyroll has been streaming the anime's first season since it released back in October, 2020, and also began streaming the follow up film, JUJUTSU KAISEN 0 in late 2021.
Along with the Crunchyroll announcement, we also got a JUJUTSU KAISEN Season 2 premiere date — July 6th — although the actual time the anime will hit on the streaming platform has yet to be announced.
What languages will JUJUTSU KAISEN, Season 2 be dubbed in?
Crunchyroll themselves was also quick to point out JUJUTSU KAISEN, Season 2 will not only be available in Japanese with English subtitles.
Viewers will also be able to watch the anime via dubs in English, Latin American Spanish, Portuguese, French, German, Italian, Castilian Spanish, and Russian.
The anime will be available for viewers in North America, Central America, South America, Europe, Africa, Oceania, the Middle East and CIS.
It will run for two cours, which will be continous, and will adapt the 'Kaigyoku/Gyokusetsu' and 'Shibuya Incident' arcs.
In other words, as exciting as all this sounds, if you haven't yet watched the first season of the hit action fantasy anime, or the prequel film JUJUTSU KAISEN 0, you might want to get on that.
You only have four days left before the second season hits.
Meanwhile, watch the official JUJUTSU KAISEN, Season 2 trailer (hit the 'CC' for the English subs) and check out the upcoming anime's latest key visual to see just how gorgeous that art work looks.
My guess is this one will be one of the big hits of the Summer 2023 anime season.
RELATED: JUJUTSU KAISEN manga has more than 80 million copies sold — Amazing, eh?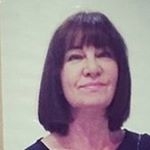 Latest posts by Michelle Topham
(see all)