Now, I don't watch English dubbed anime as I prefer the original Japanese performances.
A lot of people do, however, which is why so many will be thrilled they will soon be able to watch the KONOSUBA Season 2 English dub so easily.
Where will the English dubbed version of the popular isekai fantasy series be streaming? On Crunchyroll.
The streaming anime service has just announced KONOSUBA — God's Blessing on This Wonderful World Season 2 English dub will be available to stream starting on February 25th.
Of course, as per usual with Crunchyroll, it will depend on the region of the world you live in as even KONOSUBA Series 1 is not currently available in any language in my region (Europe).
With yesterday's announcement of the English dub version coming to Crunchyroll, they did not specify what regions will get access to Season 2, so keep your fingers crossed it will be yours.
IMeanwhile, if you have not yet seen KONOSUBA — God's Blessing on This Wonderful World, Season 1 or Season 2, and you love isekai anime, I recommend that you do.
The series is one of the funniest isekai anime released in the last few years, with wonderful performances, a silly but captivating story and beautifully written characters.
KONOSUBA tells the story of Kazuma a NEET who, after trying to save a girl he thinks is about to be hit by a tractor, dies instead of her. The problem is, she wasn't about to die, and Kazuma himself didn't get hit by the tractor either. He died of shock.
On his death he meets the goddess Aqua and is told, rather than die permanently, he can choose to reincarnate in a fantasy world. A world where he can fight to help save it.
If he does that, he can take one thing with him when he goes.
So, being the jerk he can sometimes be, Kazuma chooses Aqua as payback for her laughing at the way he died and generally being a jerk herself.
Soon Aqua is dragged down into the fantasy world with him. Kicking, screaming and protesting all the way.
A few days afterwards, Kazuma and Aqua head out on quests. Quests they quickly discover they are terrible at. Until sorceress Megumin and Darkness a Crusader join them. The problem is, they are terrible too.
KONOSUBA — God's Blessing on This Wonderful World Season 2 English dub will be available to watch on Crunchyroll in just over a week.
Until then, check out the official trailer below for the English subbed version, and a variety of scenes from the KONOSUBA Season 2 in the video below that.
And really really really do watch it. It's one of my favorite anime of the last few years.
Read: The OP for KONOSUBA is so darned catchy — listen!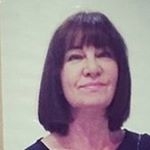 Latest posts by Michelle Topham
(see all)