If you watch a lot of YouTube videos like I do, and have read about certain YouTubers making millions of dollars a year from playing video games, unboxing toys or creating funny videos, you probably also wonder which are the top 5 most viewed YouTube channels?
Of course, that number changes weekly as some channels become more popular and others less, although a couple of channels also just seem to stay in the top 5 most viewed YouTube channels every week no matter who is coming up the ladder to try to knock them off.
So, which are the top 5 most viewed YouTube channels for the week of 6/16/2017. According to Open Slate, this week it's these.
And, interestingly to me, only one out of the five is an American YouTube channel.
5. Canal KondZilla (Brazil)
Canal KondZilla plays all your favorite Brazilian pop music. It is currently in fifth place with 161.1 million views this week.
4. Luis Fonsi VEVO (Puerto Rico)
Puerto Rican singer songwriter Luis Fonsi is in the same spot he was in last week — number 4 — with his 168 million views this week.
3. SET India (India)
Sony Entertainment Television India, a family entertainment channel massively popular with Indians, hit the number 3 spot on the top 5 most viewed YouTube channels with 170.6 million views.
2. Ryan ToysReview (United States)
This is the only American YouTube channel to make it into the top 5, and is a video channel of Ryan unboxing toys and playing with them. This week his channel raked in more than 192.1 million views.
1. T-Series (India)
This is India's largest music channel. A channel that has been in the number 1 spot on YouTube for the last 14 weeks, and does not show any signs of falling off yet. For the week of 6/16/2017, T-Series had 237.2 million views. Wow.
Related: How do YouTubers make money with advertising and branding deals?
And, if you are wondering how much money these channels are making every week — rule of thumb on YouTube income is around $2,000 to $5,000 per million views.
That means a channel like T-Series, if all its videos are monetized, is earning around $475,000 a month if you just use the lowest amount each million views is likely to make. In all honesty, the channel is probably making a lot more than that.
Looks like I need to start a YouTube channel. How about you?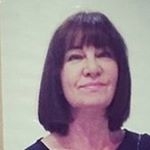 Latest posts by Michelle Topham
(see all)