Since I moved to Austria a few months ago, I am noticing that what Austrians like to watch and listen to when it comes to YouTube music videos is often quite a bit different than the rest of the world.
Sadly, though, most of the YouTube music videos Austrians watch, at least those in the top 100, are rarely Austrian artists. And that I will never understand. Because if you are not supporting your own artists, who the hell do you think will?
Instead, Austrians predominantly watch music videos of American, British and other European artists, with a few Austrian artists thrown in now and again. And quite a few Turkish artists, as there are around 200,000 to 300,000 Turks living in Austria.
So, if this is the case, which music videos are the top five on YouTube in Austria this week?
British,with Clean Bandit at number 1. Canadian — The Weeknd at number 2. British — Calvin Harris in the number 3 spot. French — DJ Snake with an American (Justin Bieber) at number 4. Colombian — Shakira in the fifth position.
Nope. Not an Austrian among them.
And that continues through just about all of the rest of the Top Tracks in Austria on YouTube this week. Just like every week. Sad. Sad. Very sad.
Watch the top 5 YouTube music videos in Austria this week and, if you are Austrian, ask yourself why you think the music your countrymen put out is so poor (believe me, it's not) that you would rather support artists from other countries, and then buy their music and send your money there as well?
Because me? Someone who things there are some incredibly good Austrian artists out there.  I just don't understand it.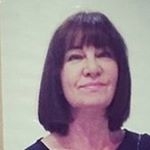 Latest posts by Michelle Topham
(see all)